Bertie's Cake Smash Photo Session by Wirral Photographer
When Albert's mummy decided to book a Cake Smash First Birthday Photo Session for him we were talking about her theme and colour choices. She wanted to pick something unique and more personal. She said she likes blue for boys and they call him Bertie Bear so why not create a blue bear themed Cake Smash setting for Bertie Bear? 🙂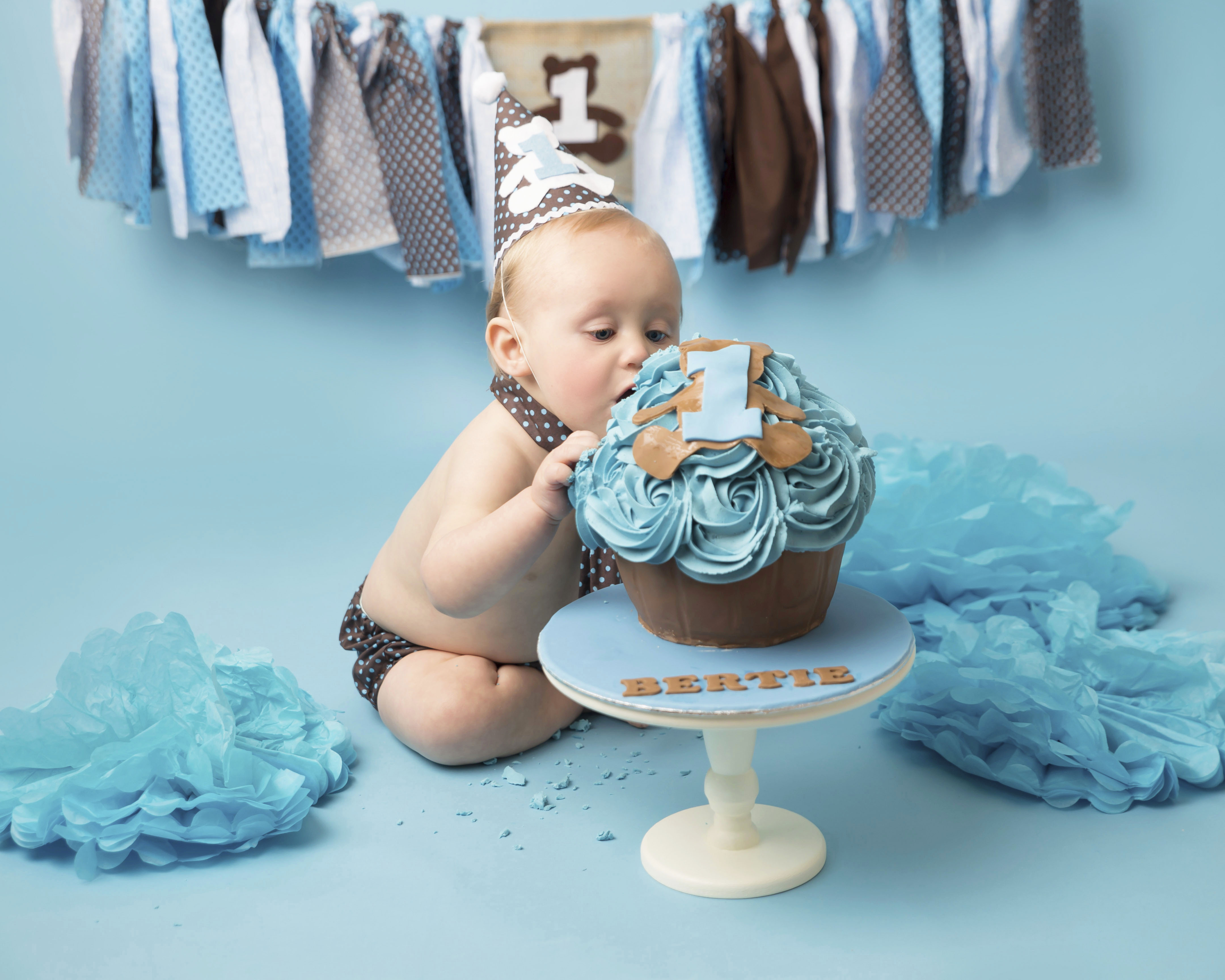 I love to make each session unique to you and your family so you will have a memorable experience as well as a beautiful gallery of images to cherish forever. I always suggest to pick something more personal for you and your baby instead of picking something trendy.
I always provide cakes and matching cake smash outfits from local Wirral suppliers.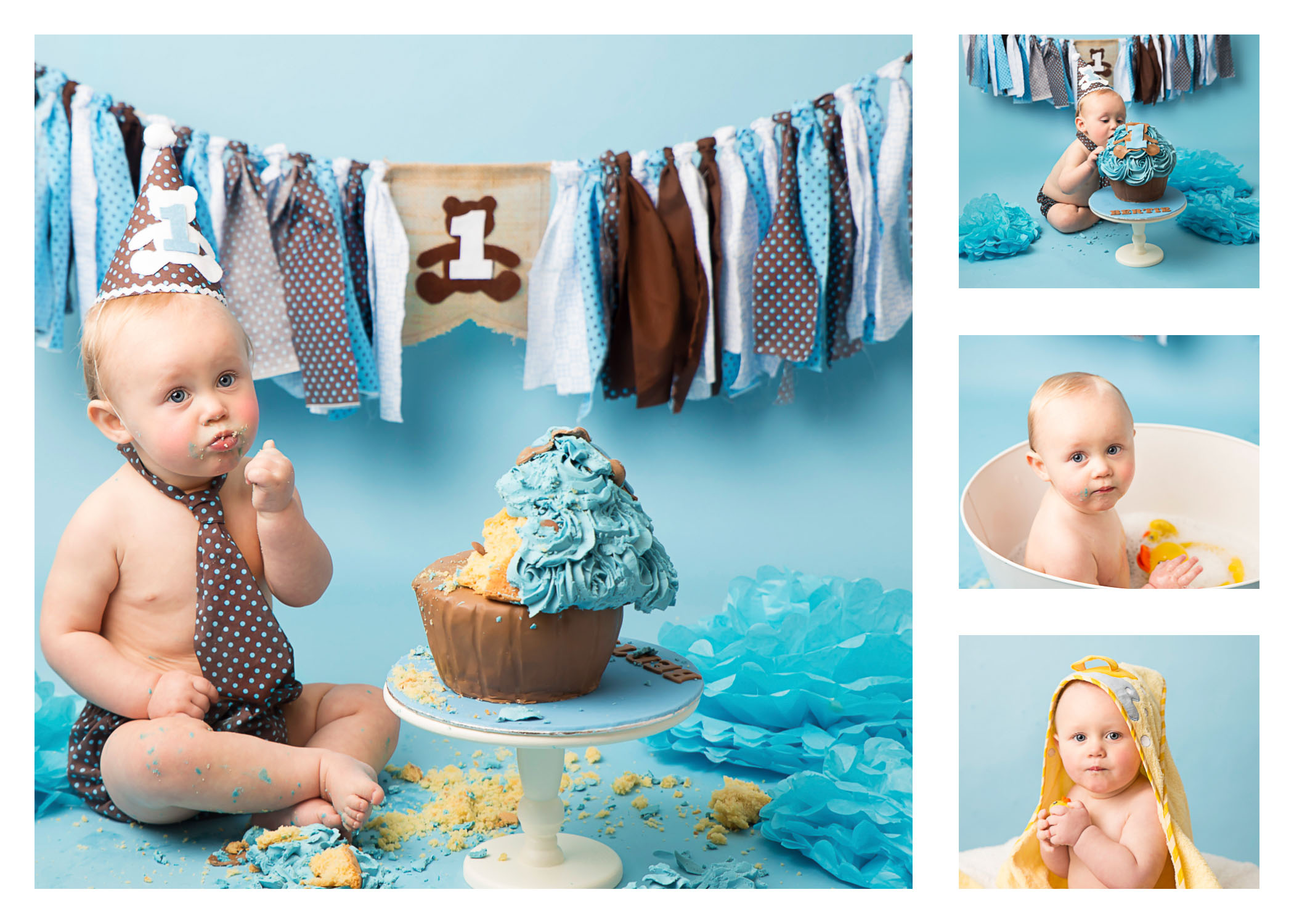 When Bertie and his parents arrived at the studio I took some lovely images while he was wearing his own outfit. As we agreed to use a blue backdrop his parents brought a little pair dungarees for him which went very well with the rest of the theme. Then he got changed in to his cake smash outfit. In that moment you can imagine how many "awwwss" were said by his parents. Yes he looked adorable with his little outfit on.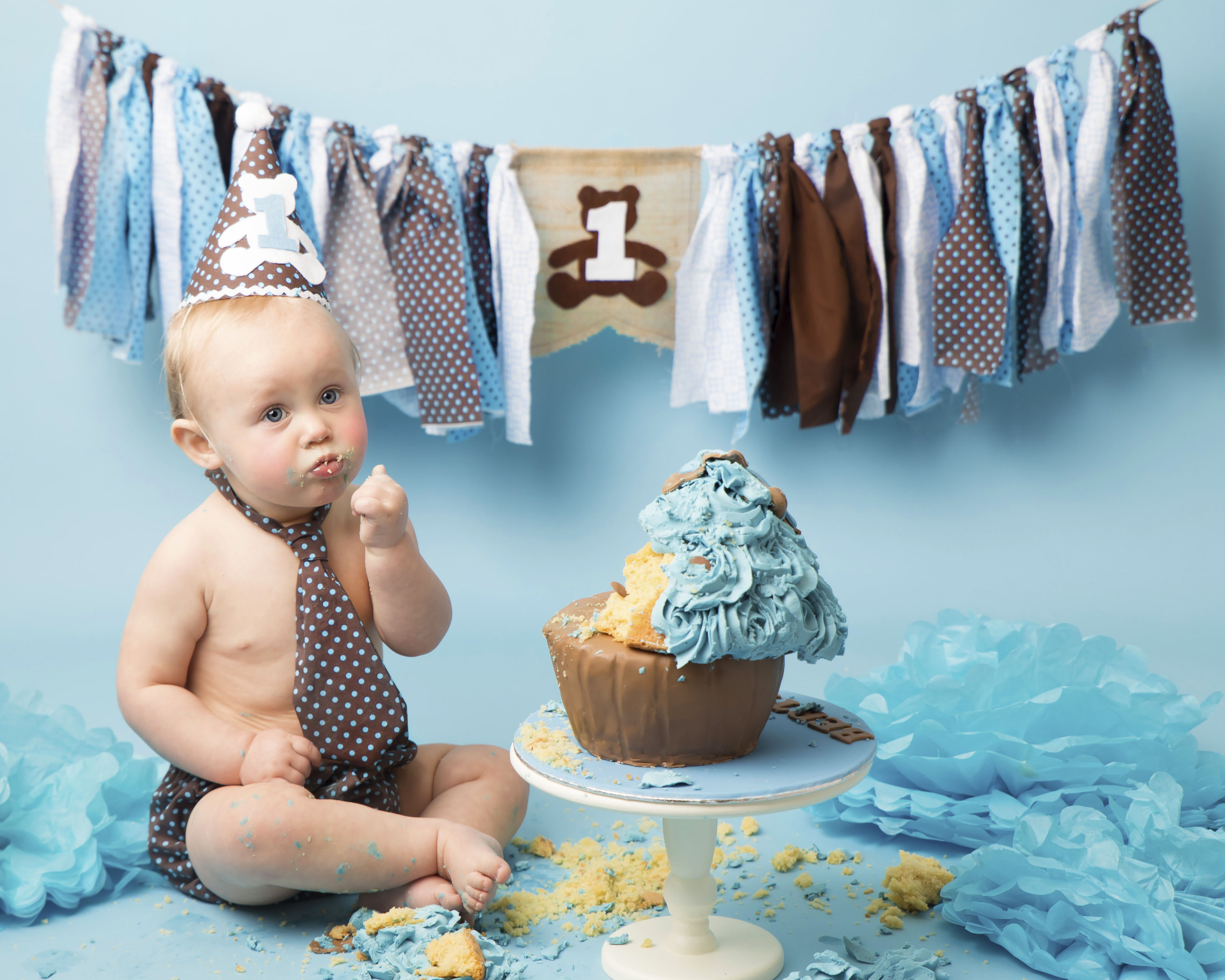 Now it was time to start smashing the cake. Bertie, however, showed only a little interest in the cake at first. As you could imagine it is such a different experience and texture for the babies to be able to touch a cake and make mess since we have always taught them to eat properly but now it is their time of freedom. Little chocolate pieces to the rescue!!! We hid them behind the cake and he started picking them and making a game out of it, then he got used to the cake's texture and smashed through his session with so many lovely giggles. Albert is only 1 year old but he is such a character already; he knows what he wants and he makes sure that you know what he wants as well.
When the cake smash was over we prepared a lovely warm bubble bath for him which he enjoyed a lot. Just look at his face in the picture below! He was splashing in the water, making so much noise and everywhere was covered with water while I was capturing his happy time. What a little star already 🙂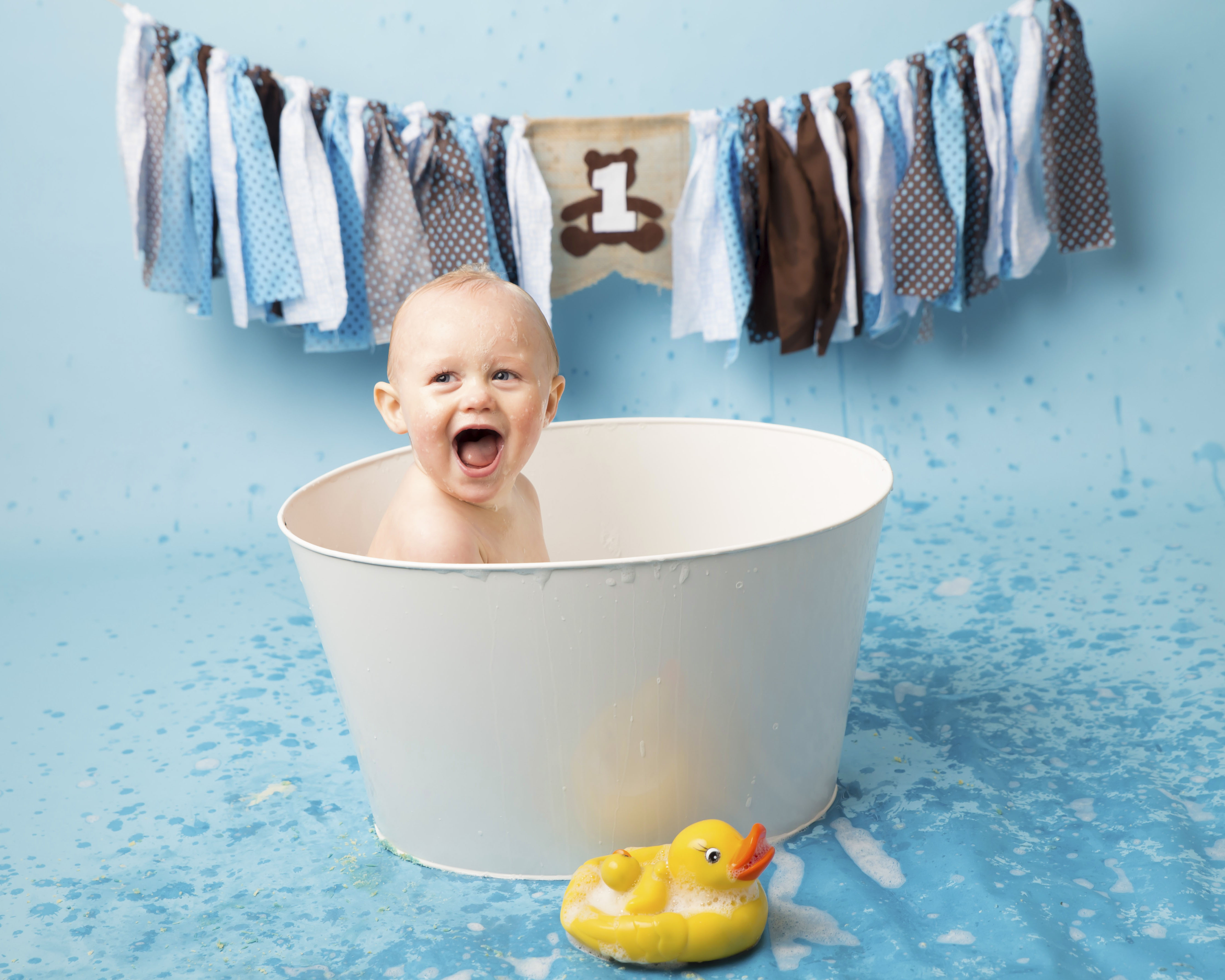 It wasn't very easy to get him out of the bath as he was enjoying it so much but it was time to get dry with a cute towel. I quickly changed the set to a cosy one so I could carry on taking his photographs while he was all snuggled up with the towel and playing with the little ducks.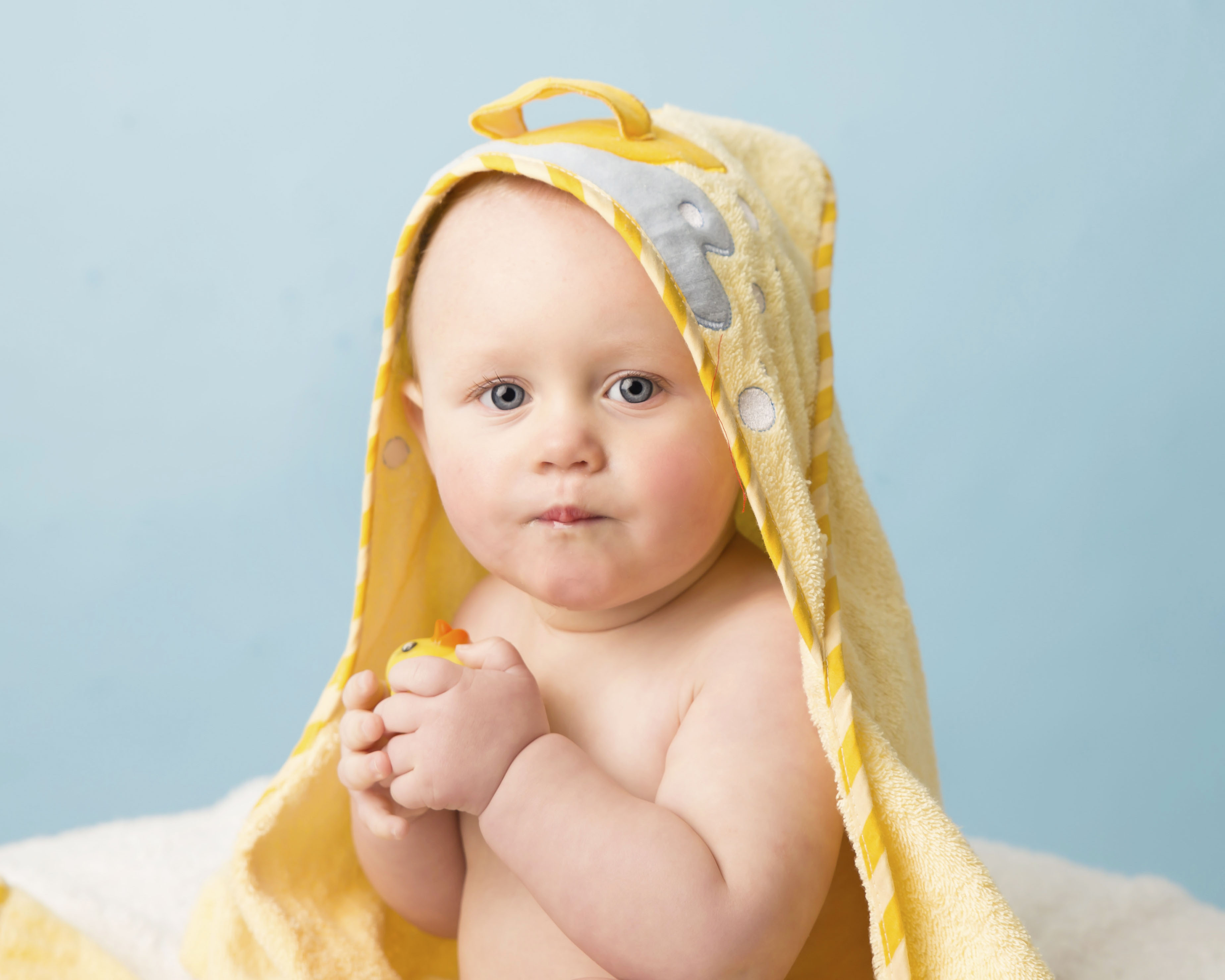 First Birthday Cake Smash and Bath splash photo sessions are such a lovely and unique way to celebrate your little one's first birthday. Our Professional Family Portrait Studio is all designed and decorated for your little one's comfort. You can always pop in for a drink and have a chat before deciding to book a session. I have so many gorgeous outfits to choose from and I can always order something completely bespoke for you.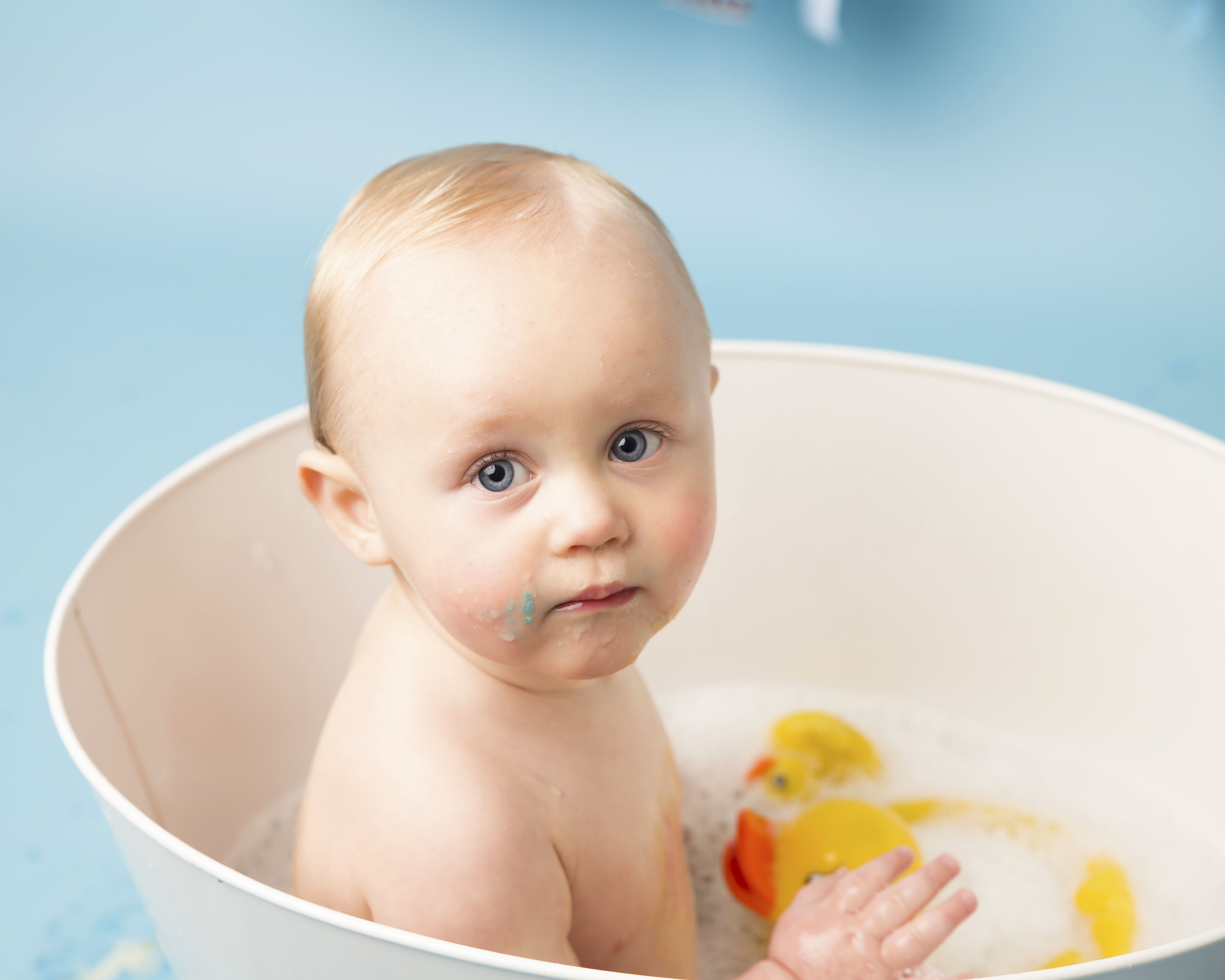 Derya Vicars Photography is based in our Heswall studio, on the Wirral peninsular. If you're interested in or would like more information about the Cake Smash & Splash Sessions, please use my contact page.