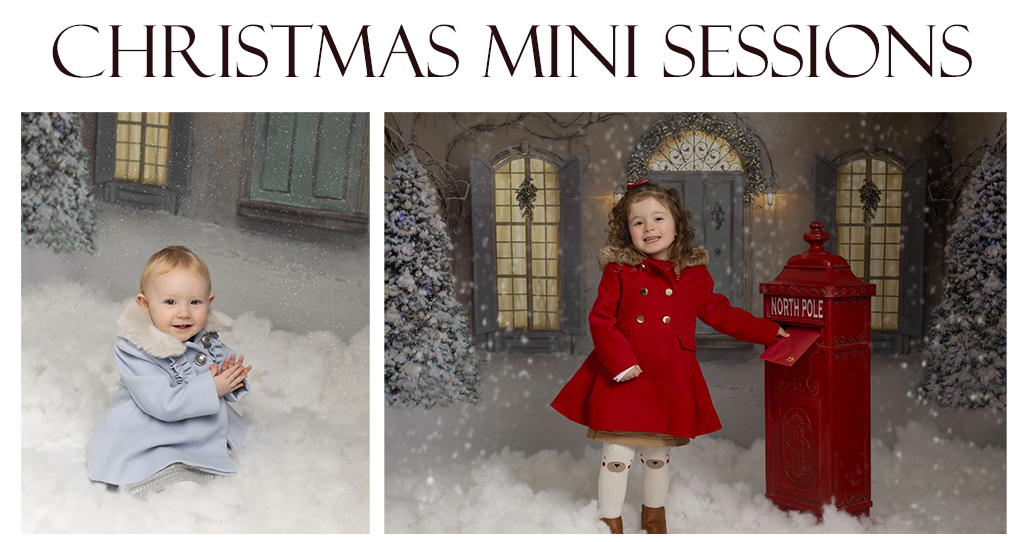 I know you have all been waiting to hear about our 2020 Father Christmas Sessions.
We had amazing sessions with Father Christmas in previous years and we hoped this year would be the same. We have considered all the safety elements and discussed at length and it's with a heavy heart that we won't be able to have him at our studio this year. This is because we can't follow the government's social distancing rules.
We have to remember that Santa isn't getting any younger and to be honest he should be shielding. We all have a duty to keep him safe and well away from Covid so he can deliver presents to all the good girls and boys this year.
We know our local garden centre won't be welcoming Santa this year either.
The good news is we're holding our tradition Christmas Sessions.
We've done our Covid-19 risk assessment for our Christmas sessions this year and have to finalise dates and the logistics of cleaning in between each shoot. If you've joined our mailing list you'll be the first to know the session dates.
We can't wait to let the Christmas Spirit enter the studio this year and hope you understand we want to keep everyone, you, your children, grandparents and Santa safe.