Jasper- Newborn Baby Photo Session Wirral.
When Jasper's daddy inquired about a newborn Photo Session they were 5 months pregnant. I always recommend you to book your portrait session as early as you can because we only book one session a day in order to be flexible for expectant mums. We know that only a small amount of babies come on their due date unless it is a planned c-section, and even then mummy needs to get better. Remember babies have their own schedule even before they are born as we have to admit 🙂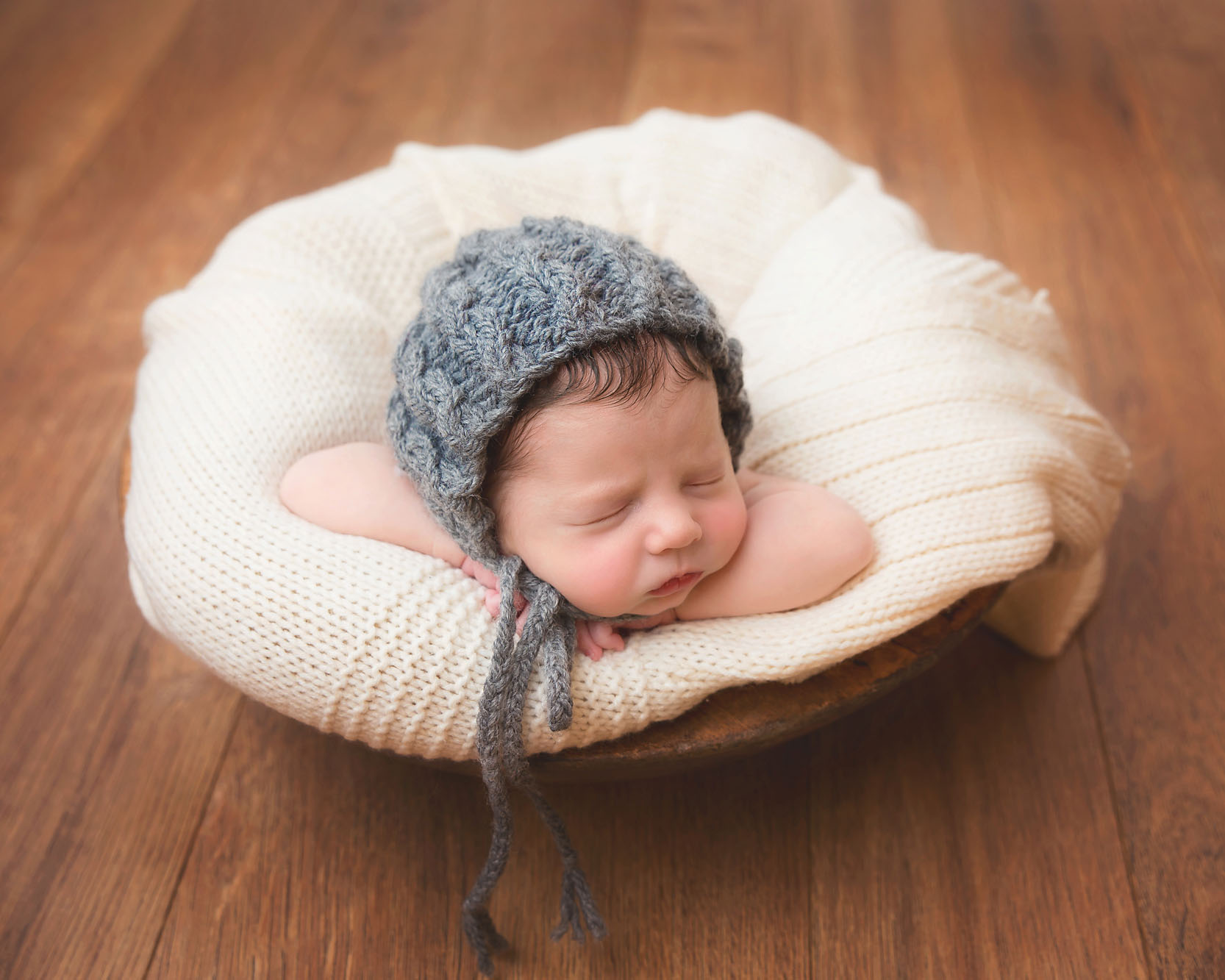 When I received the email from Jasper's daddy about his happy arrival we scheduled in the session for the following week. He said they love grey and neutral colours. Here at Derya Vicars Photography we love neutral colours as well; as they are timeless and they go well with any home decor. When you have your images as wall art they are going to make your house a home so it's important to keep the colours and style the way you love.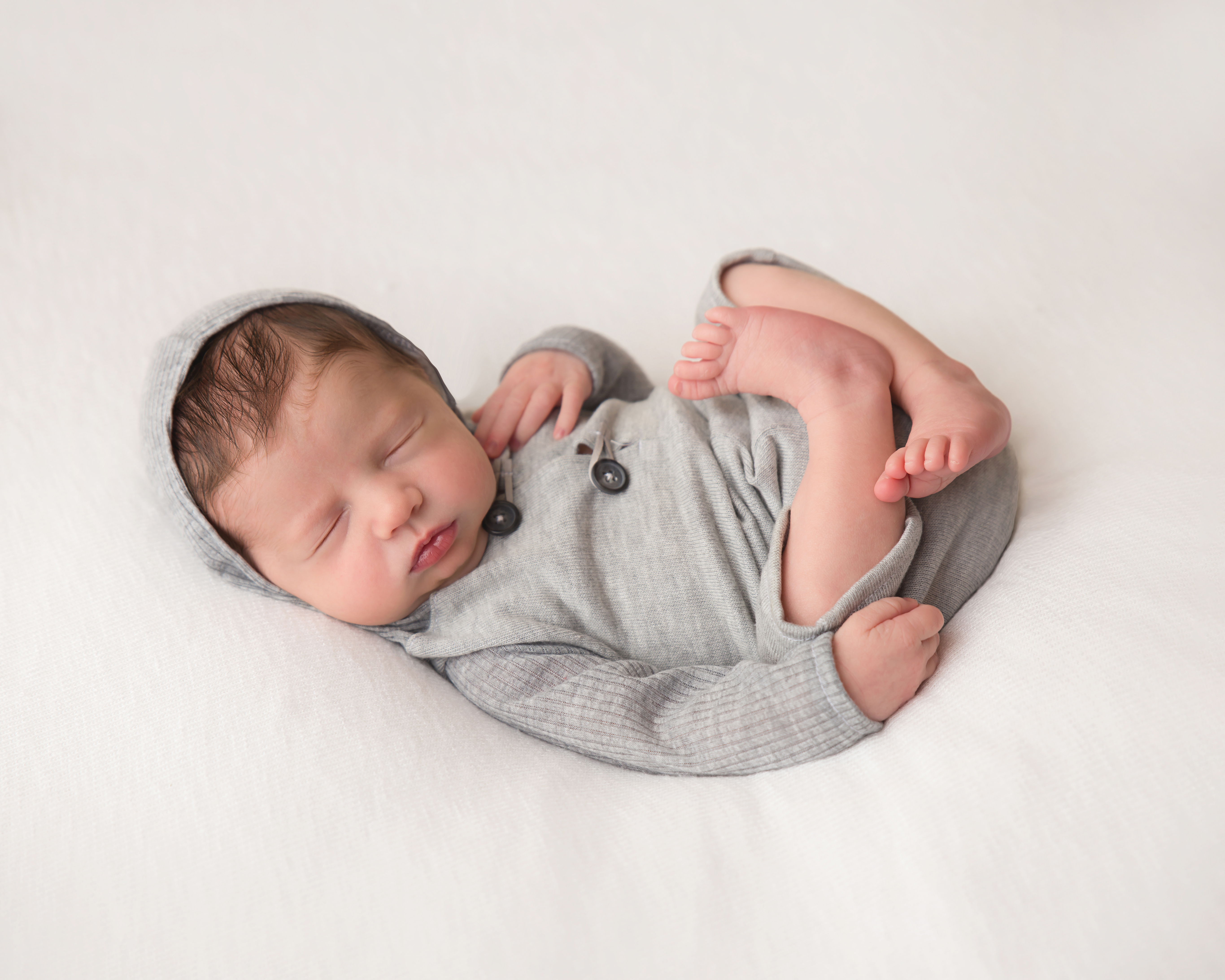 Don't forget we provide a bespoke portrait session for your family to cherish forever so please let us know about your colour choices. Drop by the studio and enjoy a cup of coffee, we are more than willing to go over colour palettes and examples you have. Give me a ring so you can make sure I'm not in the middle of a shoot, the kettle is always on.
Before Jasper arrived at the studio my assistant Emma and I set up the room for him. We were making sure the room was the right temperature to keep him safe and warm. Newborn babies loose their body temperature so quickly so it is important to keep it just right for them. All of the props were checked, the grey and neutral outfits were all ready to create his beautiful images.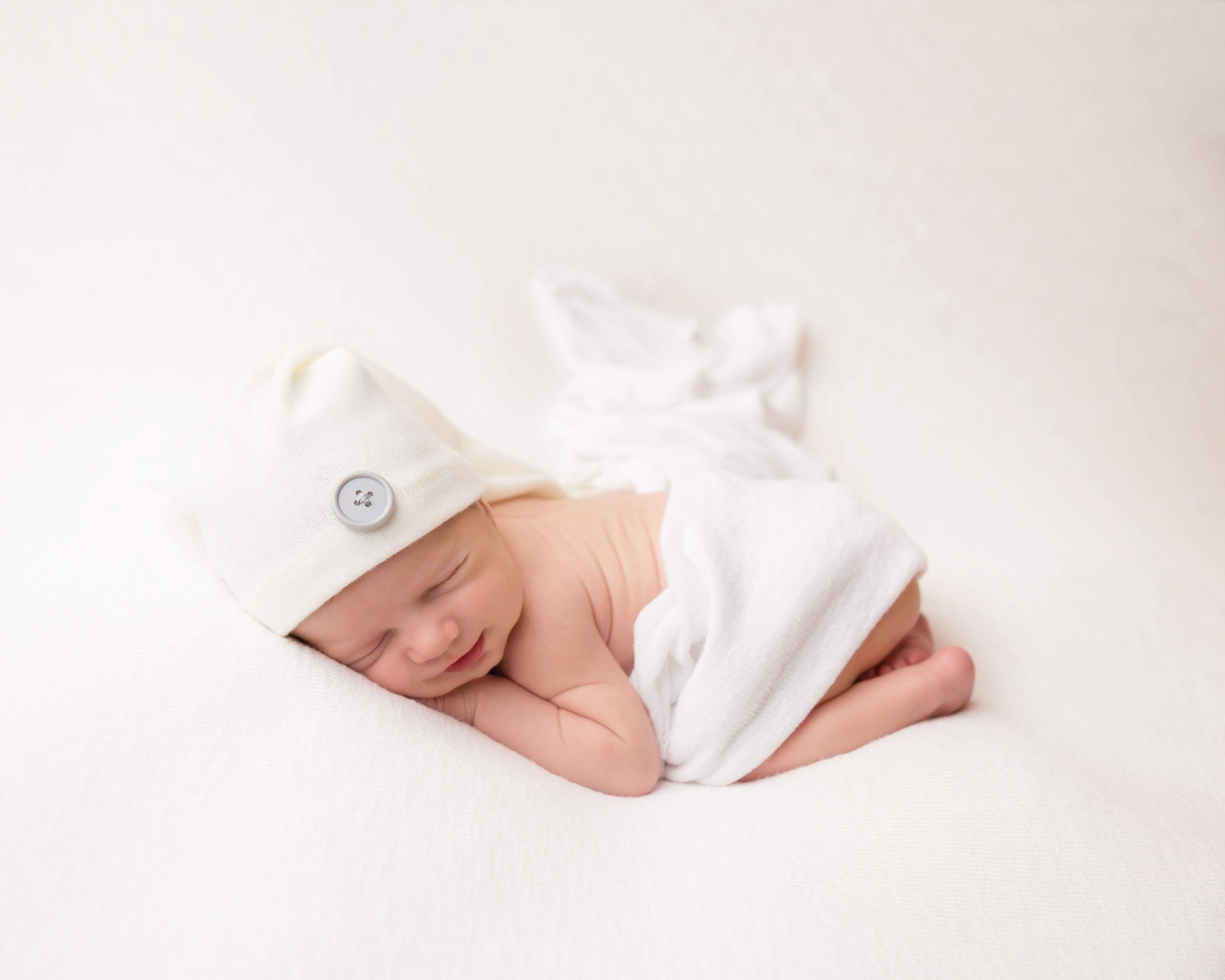 It didn't take too much time for Jasper to steal hearts with his gorgeous face and long black hair. What a handsome boy already. He made our job so easy and during his session he didn't even cry once but he let us know when he was hungry 🙂
He had at least 3 bottles of milk. Growing up is not an easy thing is it? They drink little but very often so we give breaks to allow baby to be fed and get lots of cuddles from mummy and daddy. Our sessions are completely baby led, they decide the pace of the session. This is the reason why the sessions usually take at least 3 hours.
When we say 3 hours you might think it's a bit long and you might get bored but actually it's the only time when you can sit back relax without having to do something for the baby. Our studio is designed for your brand new baby and your comfort so please relax and enjoy your babies first portrait session milestone.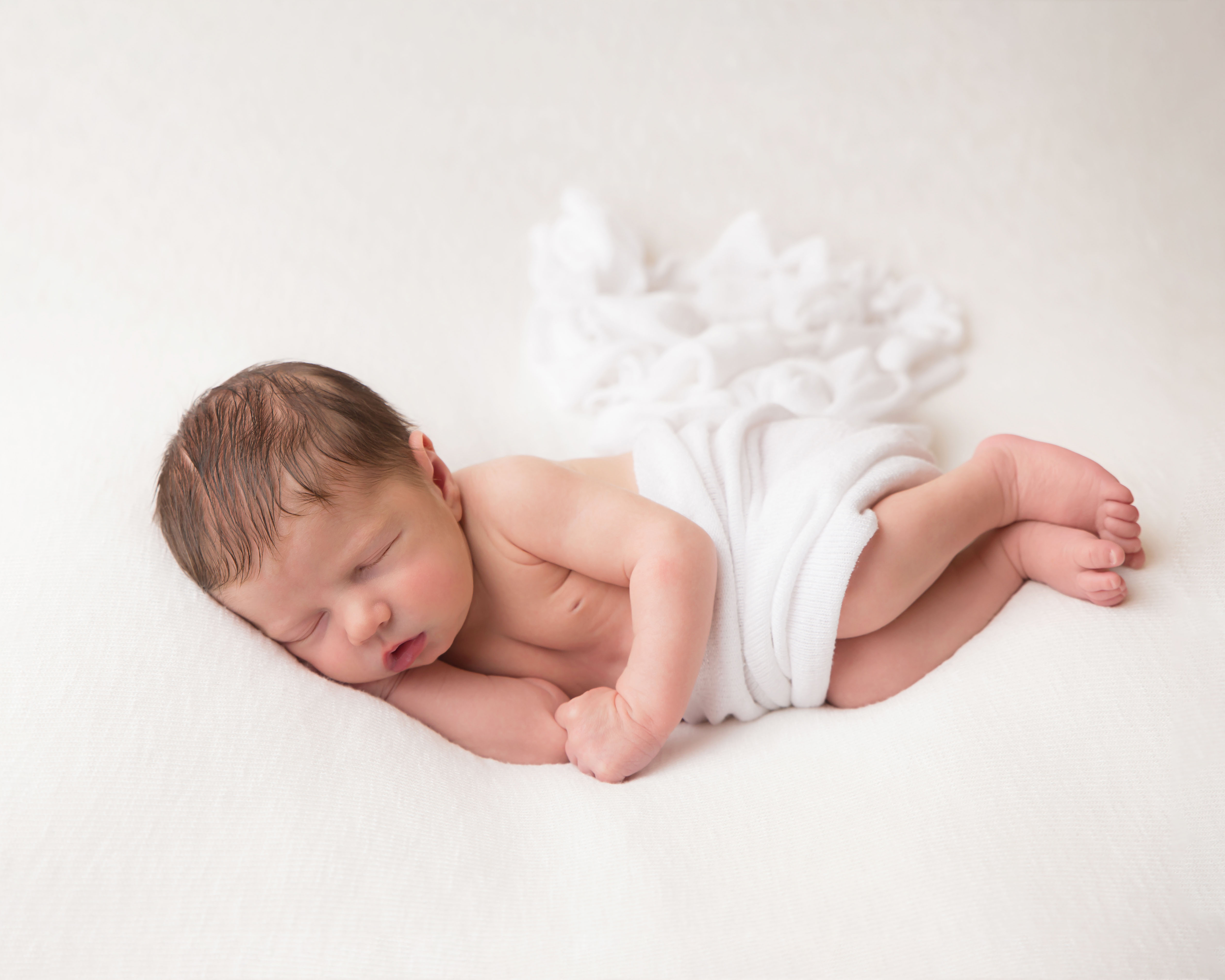 One week after Jasper's session his parents brought his big brother with them to view Jasper's photos. He said he wants them all but especially one of them as that was his favourite photo. The one where his gorgeous eyes were wide open. It was so lovely to go through the photographs and see their reactions. They kept looking at their baby with love and emotions after each photo showed up on the screen. I think this is the biggest reason why I wouldn't change my job.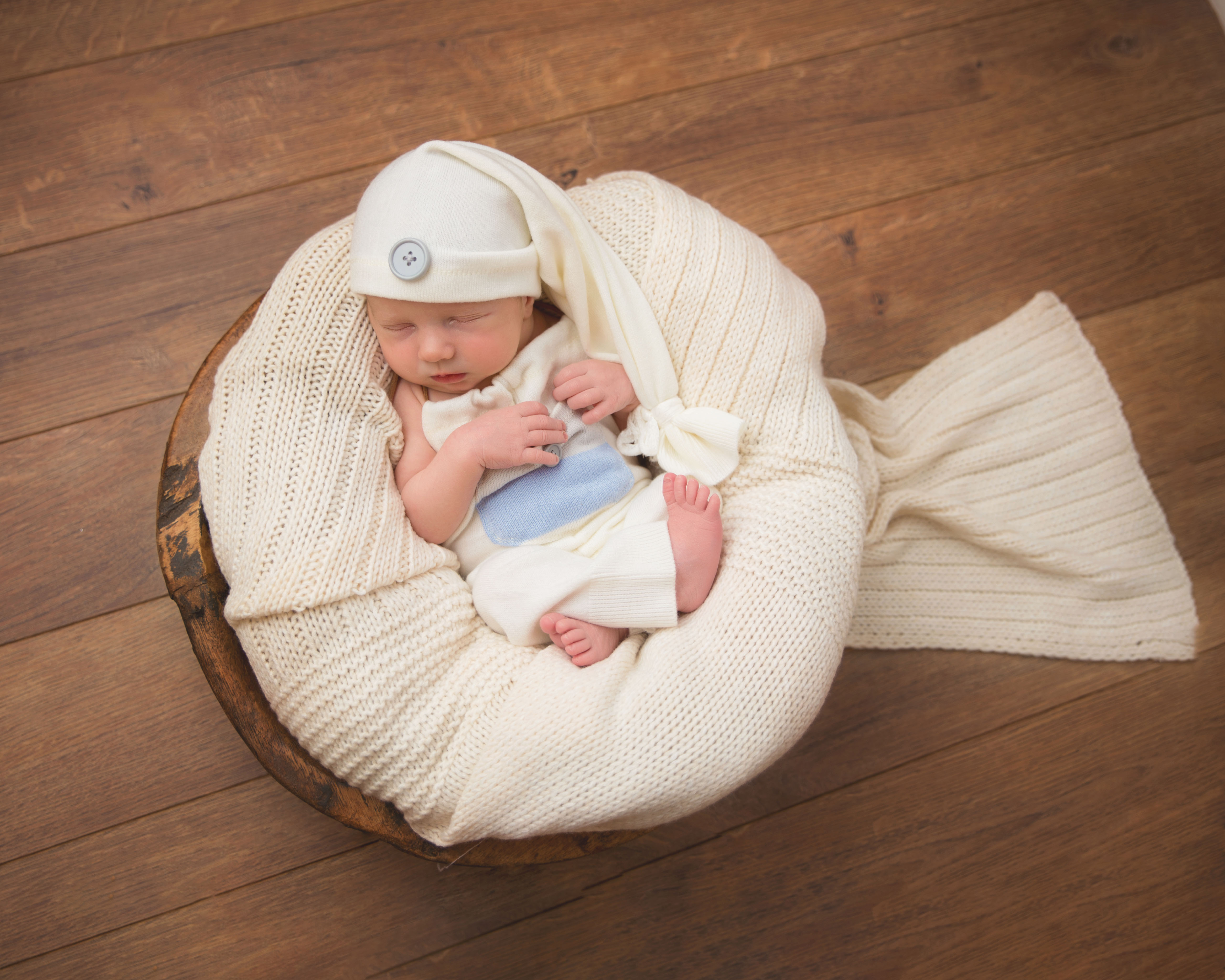 I believe the wall art is already up on their walls in their home. I love to see pictures of products in their rightful place in your home; feel free to send me a quick snap.
Derya Vicars Photography is based in our Hoylake studio, on the Wirral peninsular. If you're interested in or would like more information about the Newborn Portraits, please use my contact page.