Newborn Baby Photography Safety by Wirral Photographer.
As a baby photographer keeping babies safe is the most important responsibility in our photography sessions.
As I am mother of 2 I know how you feel about your special baby and I respect and protect your baby as much as would do with my own children. Even though I am aware of baby safety as an experienced mother I have been investing in newborn baby photography training about how to pose babies safely by UK's most leading photographer to update my skills. And also I am a member of BANPAS (Baby & Newborn Photography Association), you can find my directory listing by click on this link.
It is a big honor for me to be trusted and hired by you to take your precious baby's photographs and give you something so special to cherish forever.
It is so important for me to create a clean, safe and warm environment for your little ones and families comfort.
While I am documenting your baby's tiny details I always make sure your baby is never left unattended at any time during the session.
I always stand close by your baby especially when they are on the beanbag, if I can't do this for some reason I always have a spotter next to the baby. You may be asked to be my spotter.
I never force your baby to go in to any pose if they aren't comfortable with it. Every baby is different so I always respect their needs and if they don't like certain poses I move in to another pose. This is a baby led session, not a parent or photographer led one!
I have a central heating in my studio but I still use a little space heater to make sure the room temperature is at least 28 degrees.
It is also so important to regularly check baby's body circulation to make sure their fingers or toes are not going purple.
I never use any prop which may cause an accident. I check my props regularly to make sure they are safe to use.
There are some certain sweet poses that parents always ask me to capture but some of them need to be taken as a composite image.
It means I take multiple images and then put them together using my professional editing software. For these types of photography I will always get the parents involved by supporting the baby's head.
We always need to remember that baby's head is the heaviest part of their body and leaving them unsupported during some poses can be dangerous.
For example when you see an image like this, you may think the baby's head was unsupported but actually as you can see the baby's mummy was helping me to take these shots. I took multiple shots and then I put them together using by editing software.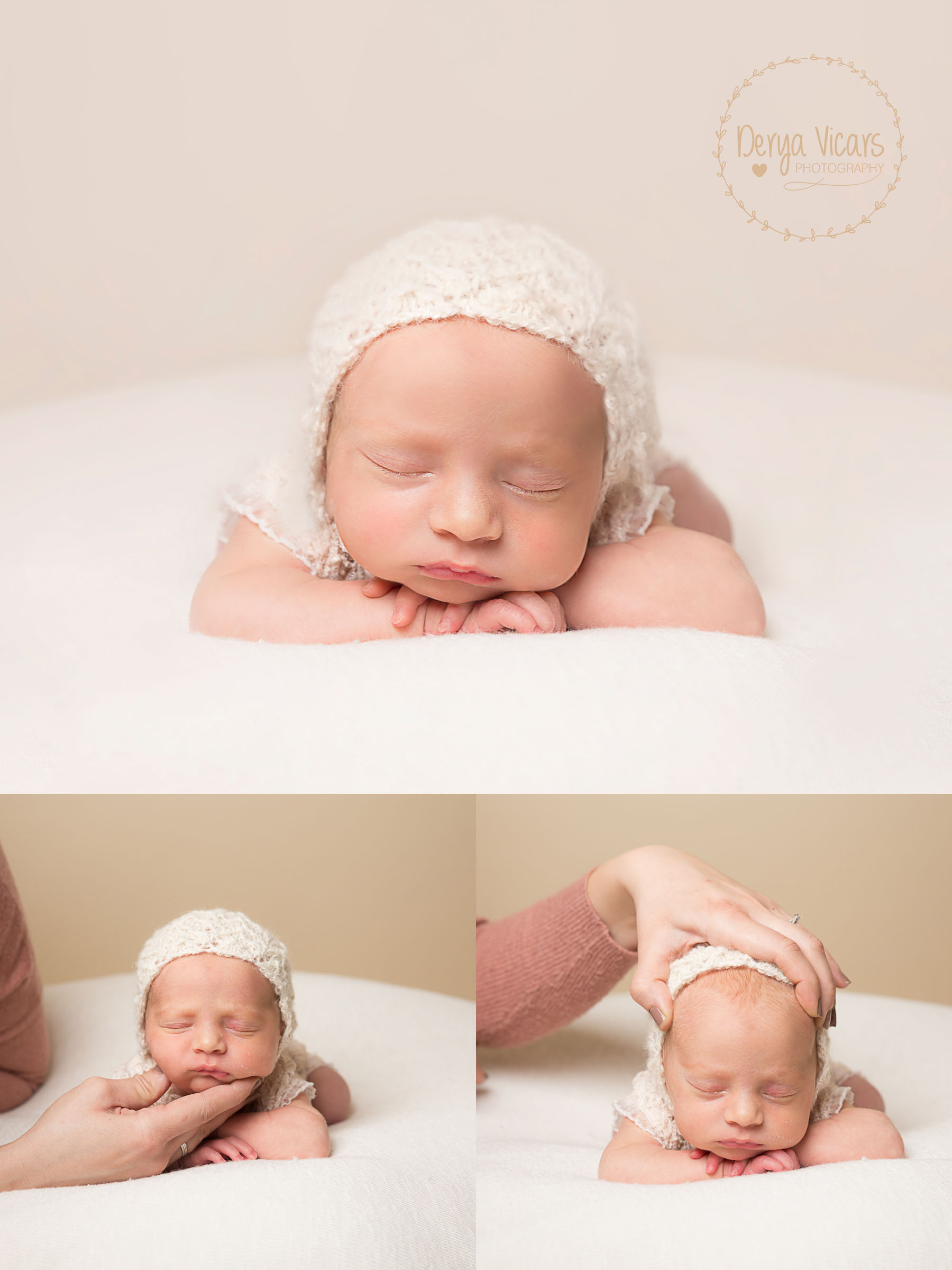 And on this image even though the baby looks like she is lifted on her mum's arms; actually she was laying on her side on a beanbag.
Using selective editing techniques, I can completely change the image's appearance to create a unique high impacting creation.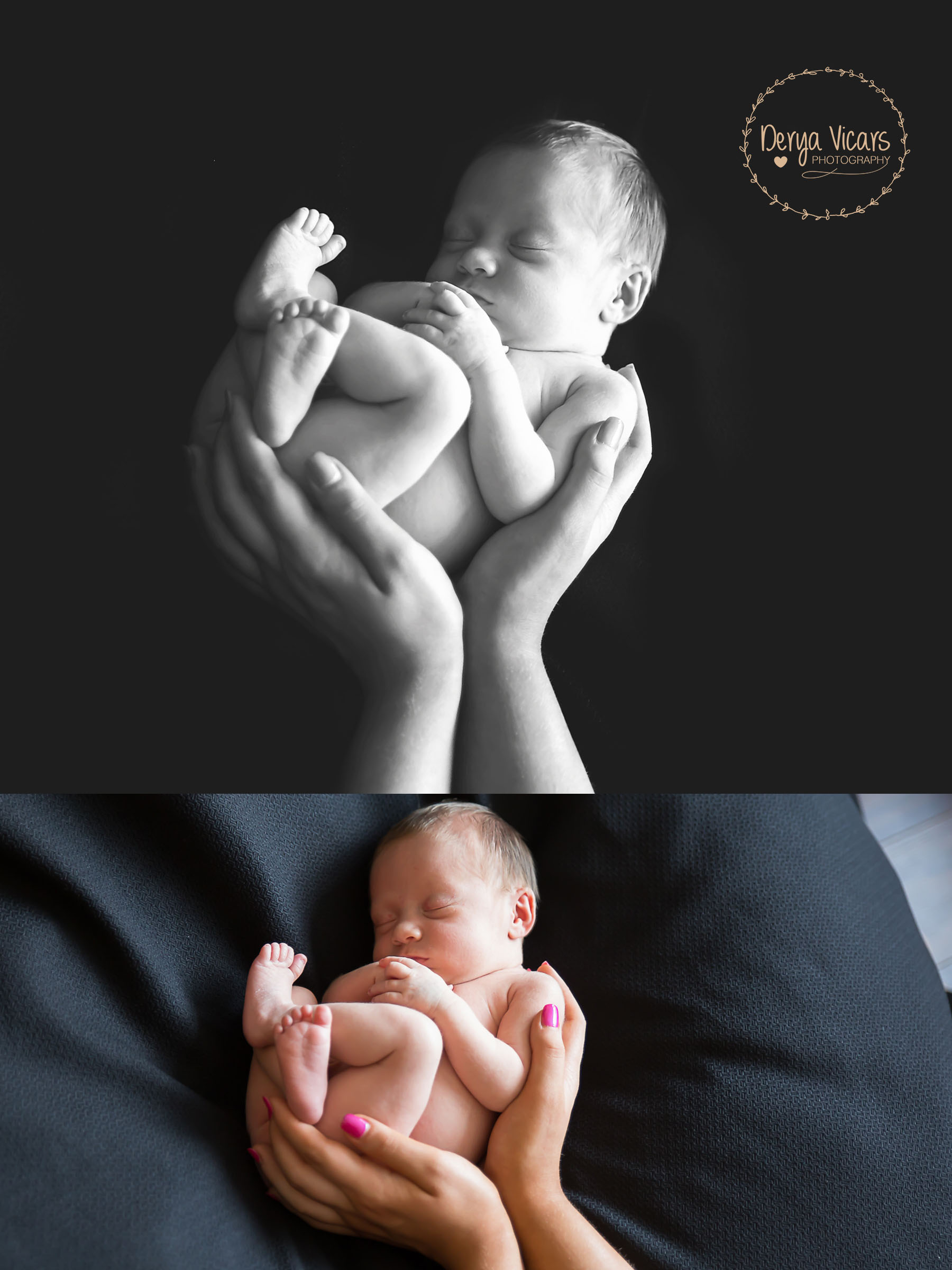 To create images like these requires carefully homed skills and there are so many organisations available to help photographers to learn these skills and educate themselves so always ask your photographer if they are trained and if they are fully insured.
Please get in touch if you would like to book a photo session at my Wirral studio based in Hoylake and I am always happy to help other photographers who need some guidance on safety.